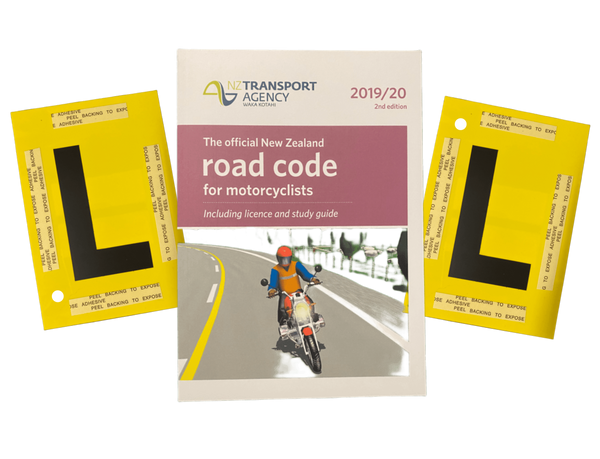 ROAD CODE FOR MOTORCYCLISTS (MOTORBIKE) WITH LEARNERS "L" PLATE - LATEST EDITION
Add to wishlist
A road code with L Plate. Please check my other listing for without L - Plate.
Qty 2 - Learner's "L" Plate with double sided tape
Learner's "L" Plates comes without holes you have to make a holes as per your requirements.
The Official New Zealand road code is a best and easy way to learn New Zealand traffic laws and safe driving practice.
This road code book will help you in your learning, restricted and full licence test.
This road code is latest edition book published by New Zealand Transport Authority
Road code is a paperback copy
Road code contents test question to test your skill and ability before test
This road code book contents rules for motorbikes
If you want road code rules for heavy vehicles or light motor vehicle (Car) then please check other listings.