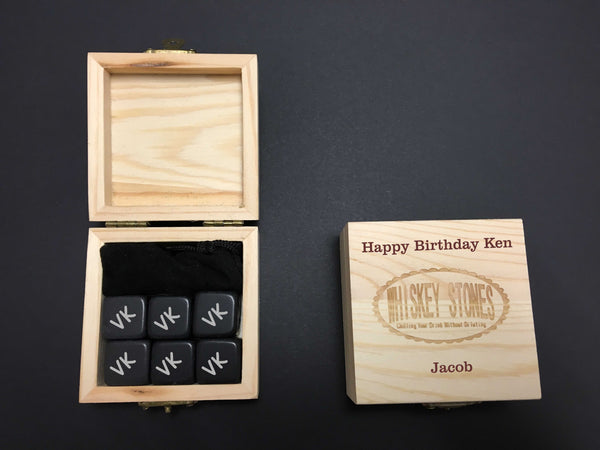 !!! Personalised Gift Drink Stone
Add to wishlist
!!! Personalised Drink Stone

NOTE: Auction is for one Box and Stones Only

Engraved Drink Stone / Whiskey Stone is ideal gift for drink lovers.

Stone will be engraved, Message on a wooden box can be engraved if required

Wooden box and Stone engraving one side $20/-

Wooden box and Stone engraving all side $40/-

Stone cubes are made of granite.

Pack contain Wooden Box, Six Stone 20mm square and bag for easy storage

Steps:
1) Wash stone and place it in bag and keep in freezer
2) Place it in a glass while drinking
3) After use wash it and place it again in freezer for next use

Benefit of Drink / Whiskey Stone
1) It does not change the taste of drink (It does not dilute like ice)
2) It is natural stone and it is safe to use

Feel free to ask a questions

Products will be prepared once payment credited in our account. It need two working days to prepare product.

All products are prepared by engraving or annealing. Colour of the engraving depends on materials.

Please check my other listing for personalised gift ideas and products.

Don't forget to check the feedbacks.